Why Donate Your Clothing?
We have diverted millions of pounds of textile waste from local landfills while generating revenue for our programs.
Thanks to our clothing collections from community members, the net proceeds from our clothing collections service contributes to the funding.
We need to support vulnerable children that require healthy and safe mentoring relationships.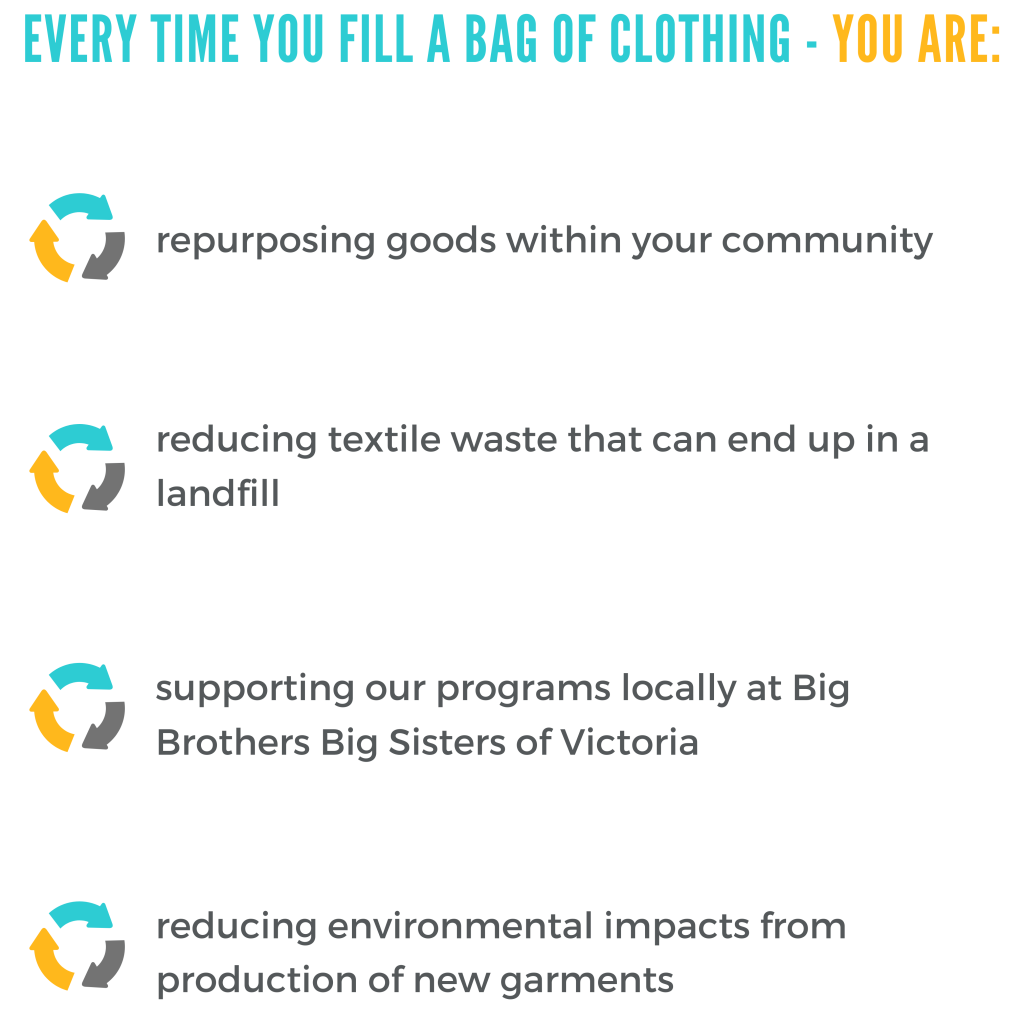 Note: Tillicum Attended Station is CURRENTLY CLOSED!!
Drop off at our Vic West office parking lot donation station at 230 Bay St from 10am – 5pm, Monday through Saturday — NOW OPEN!!
Closed on Stat Holidays.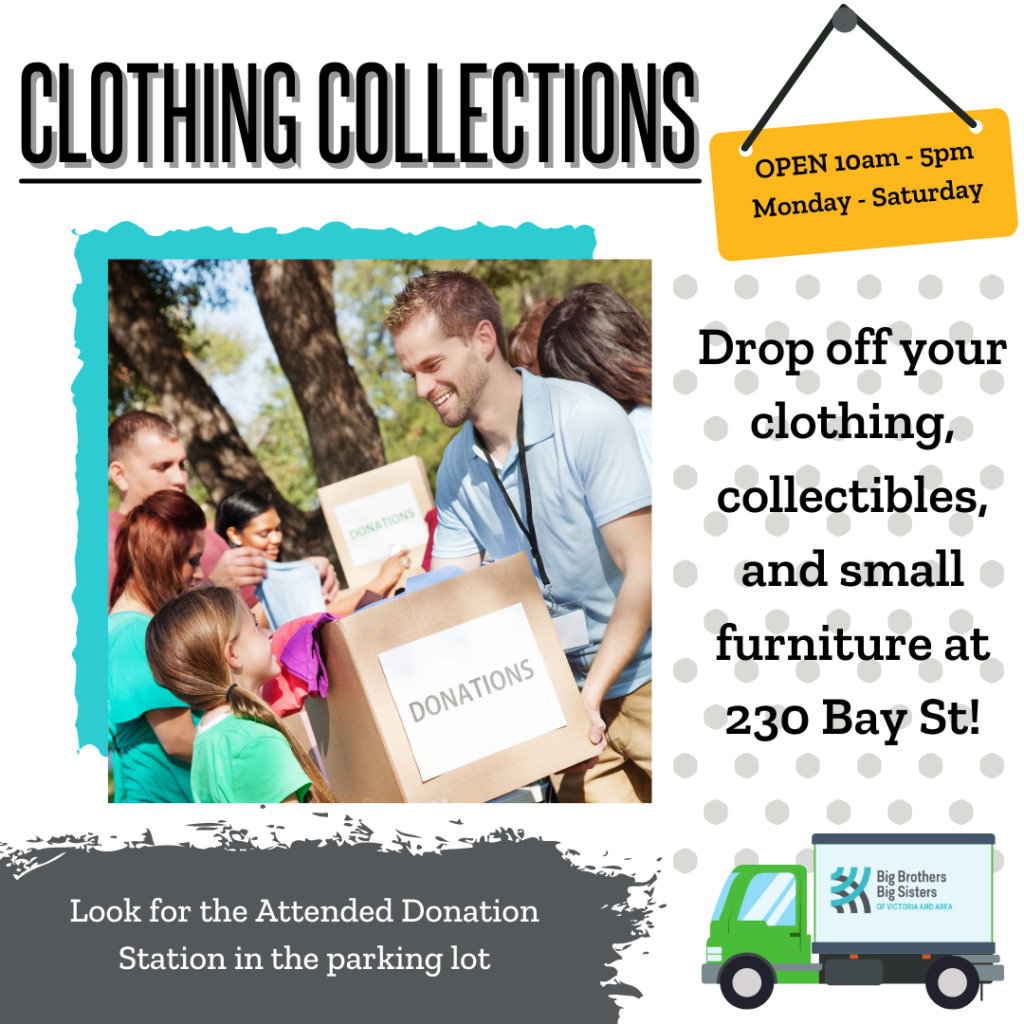 People often wonder why a volunteer based organization needs funding at all. The reason is simple: matching children with positive adult role models requires screening, training, and monitoring. Given our vision is to put a mentor in the life of every child who needs one, funding plays an ever important role in our success as well as the development of children in our community.
Through a partnership with Value Village, and our new online marketplaces found at Island Treasures, all items YOU donate generate much needed sustainable revenue for our programs. Also, otherwise unused items are given new life and diverted from the landfill.
We strongly encourage you to get involved and help our kids get matched with mentors!
Our Clothing Donation Centre proceeds are used for:
Volunteer screening and training
Monitoring friendships
Volunteer recruitment
Quality assurance
New program development
Marketing and solicitation for donations