What We Can/Cannot Accept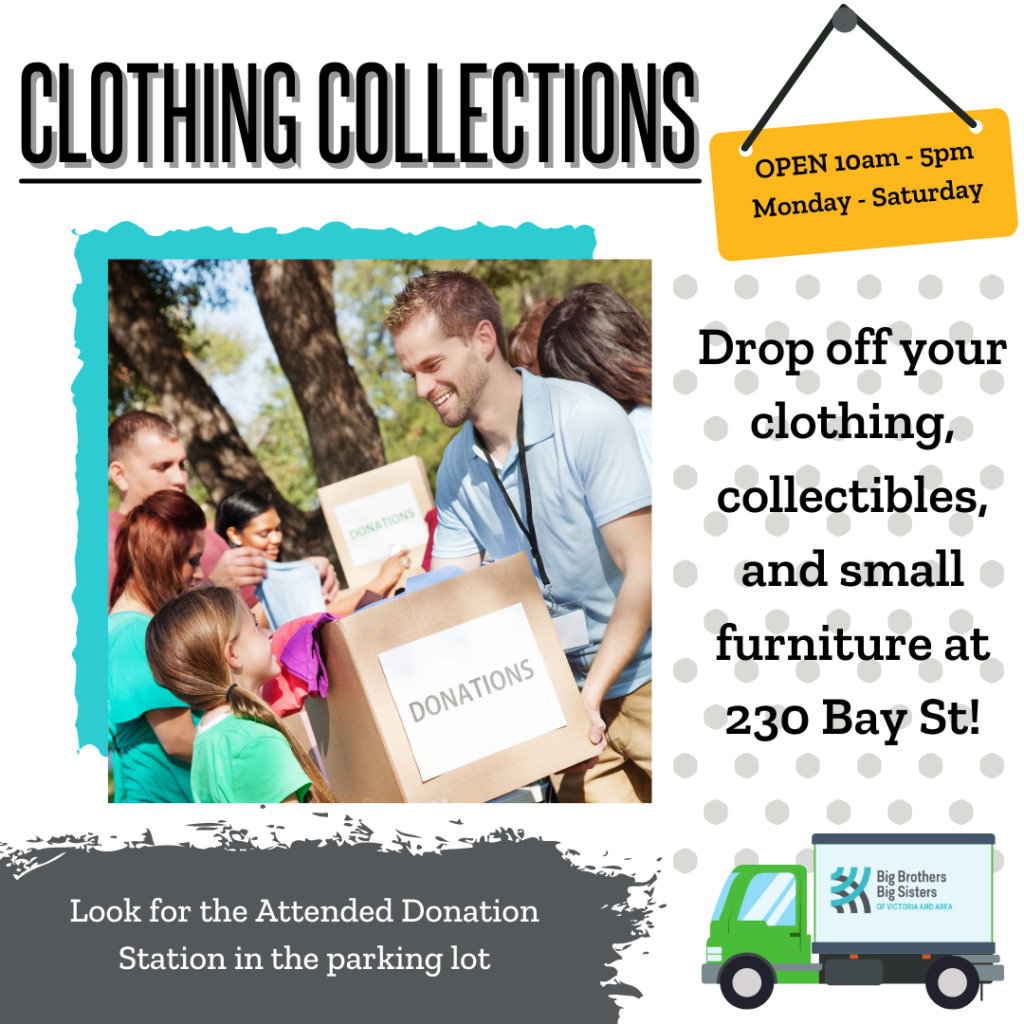 All donated items must be in good, resalable condition.
Drop-off at our office at 230 Bay St in Victoria BC
Monday through Saturday from 10am – 5pm
Closed on Stat Holidays
Pickups are not available at this time due to Covid-19
Items We Accept:
Men's, Women's and Children's Clothing and Accessories (Including: Hats, Wallets, Purses, Shoes & Boots)
NEW or LIKE NEW Bedding and Linens (Including: Sheets, Blankets, Towels, Small Household Mats, Tablecloths, Dish Towels)
Other Cloth Items (Fabric, Cushions, Wool, Curtains and Drapes)
We Can Also Accept Miscellaneous Household Items Such As:
Pots and Pans
Coffee and Tea Pots
Cooking Utensils
Musical Instruments
Antiques, Vintage Items, and Collectibles
Art
Small Furniture Items (chairs, end tables, small desks, small dressers, small storage, ottomans)
Lamps
Small appliances in working condition
Small sporting goods (weights, exercise tools, hockey gear, etc)
CDs/ DVDs / LPs
Sewing Machines
Electronics in working condition
Bicycles in working condition (all ages)
Tools in working condition
Books (good condition only)
Items We Cannot Accept:
Anything that has been disassembled – See below

Anything that requires more than one person to carry – See below

Aquariums
Baby Items (car seats, strollers, playpens) – this is due to laws and safety regulations
BBQs
Bed Frames
Blinds
Building Supplies (toilets, sinks, carpets, faucets, lumber, etc.) – See Below
Car Parts
Christmas Trees
Coat Hangers
Cosmetics & Fragrances
Curtain Rods
Encyclopedias
Futons
Lawnmowers
Mattresses / Box Springs 
Pianos or Organs
Rags
Toiletries
Toys and Games
Vacuums
Are you looking for a place to donate:
Large appliances, cabinets, doors and door hardware, big furniture, lighting and plumbing supplies, windows, building materials, countertops, electrical stuff, flooring (min 100sq ft), garden and outdoor, lumber and siding (unused), roofing, and tile? If so, please contact our good friends at Habitat for Humanity:
Web: habitatvictoria.com/restore
Email: restore@habitatvictoria.com
Phone: 250-386-7867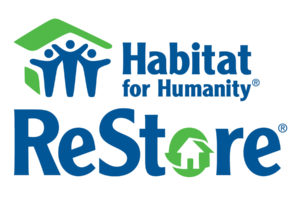 Habitat for Humanity ReStore Locations:
Uptown ReStore
3311 Oak Street
Victoria V8X 1P9
Westshore ReStore
849 Orono Avenue
Victoria V9B 2T9
If you have any other questions, please call us at 250-385-7226
Connect with us on Facebook for the latest news on upcoming events!