Clothing Drop-off Locations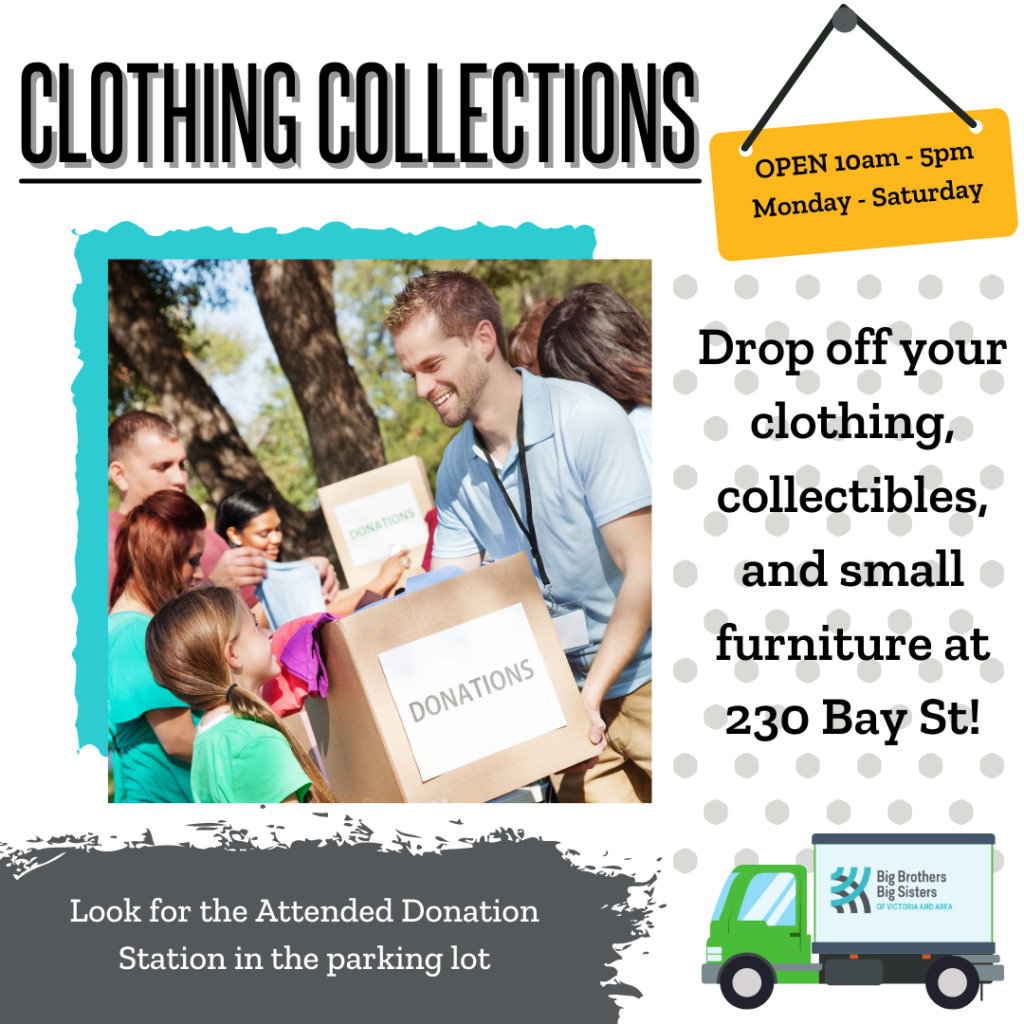 Big Brothers Big Sisters of Victoria and Area is temporarily limiting our Clothing Collections Centre due to our community's need for social
distancing and good public health safety practices. We cannot pick-up up any items from your home at this time.
Please – Fill out this short survey so we can make sure we are meeting your donation needs as best as possible:
You can now drop off donations at our office at 230 Bay St from 10am – 5pm, Monday through Saturday.
Closed on Stat Holidays
BBBS Victoria Office:
230 Bay Street (Monday through Saturday, 10:00 am – 5:00 pm)
Clothing, collectibles, vintage items, and small furniture only.
Complete list of what we can and cannot accept.
Are you looking for a place to donate:
Large appliances, cabinets, doors and door hardware, big furniture, lighting and plumbing supplies, windows, building materials, countertops, electrical stuff, flooring (min 100sq ft), garden and outdoor, lumber and siding (unused), roofing, and tile?
If so, please contact our good friends at Habitat for Humanity here:
Web: habitatvictoria.com/restore
Email: restore@habitatvictoria.com
Phone: 250-386-7867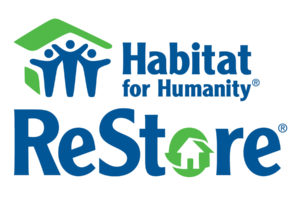 Habitat for Humanity ReStore Locations:
Uptown ReStore
3311 Oak Street
Victoria V8X 1P9
Westshore ReStore
849 Orono Avenue
Victoria V9B 2T9
For more information:
Connect with us on Facebook for the latest news on upcoming events!