Clothing Drop-off Locations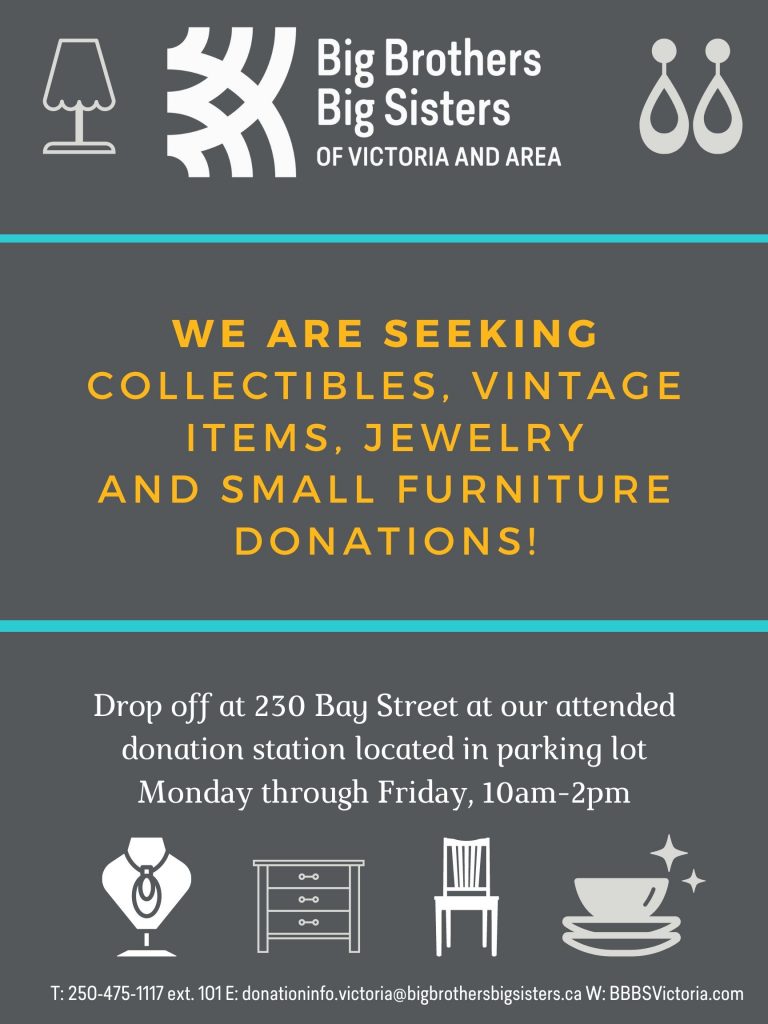 Big Brothers Big Sisters of Victoria and Area is temporarily limiting our Clothing Collections Centre due to our community's need for social
distancing and good public health safety practices. We cannot pick-up up any items from your home and we ask that you not drop-off any
items at our Attended Donation Station, at this time.
You can now drop off donations at Value Village during their normal operating hours!
We will need your donations of clothing and small household
items in the future. So, please, keep sorting out your closets and cupboards and we will collect your items at a later date.
BBBS Victoria Office:
230 Bay Street (Mon – Fri, 10:00 am – 2:00 pm)
Collectibles, vintage items, small furniture only.
Tillicum Attended Station:
Tillicum Mall parking lot outside Old Navy (Mon – Fri, 8:30 am – 6:00 pm, Sat & Sun 9:30 am – 5:00 pm)
-CLOSED-
Value Village Victoria:
1810 Store Street (Daily, 10 am – 9 pm)
or arrange a FREE pick up of clothing! (Currently -CLOSED-)
Please be sure to include your full address in your email.