COMMUNITY MENTORING PROGRAM
Our Community Mentoring program connects young people with volunteer mentors to spend time with them in the community once per week.
Mentors and mentees share their interests and hobbies with free or low-cost activities in the community.
Children and youth are mentored one-on-one by trained volunteers who can help them to navigate challenges, lend them a supportive ear and empower them to realize their full potential.
The goal of the Community Mentoring program is to build life-changing mentoring relationships that allow young people in our community to not just grow, but thrive.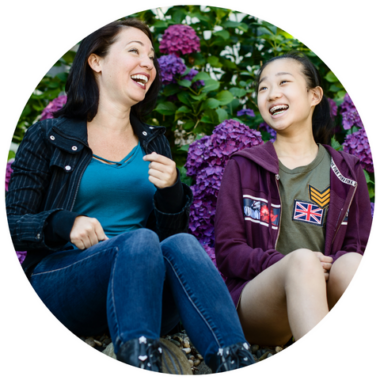 MENTOR SCREENING & TRAINING
Our volunteer mentors are adults who want to make a difference for young people in our community.
Mentors complete thorough screening and undergo training with our expert mentoring coordinators focused on building supportive developmental relationships with children and youth.
VOLUNTEER AS A COMMUNITY MENTOR
When we match a young person with a volunteer mentor, we start something incredible – a life-changing relationship where mentors support, challenge and empower our youth to reach their full potential. Contact us or visit our Volunteer Page to learn more about making a BIG difference as a mentor!
ENROLL A YOUNG PERSON IN COMMUNITY MENTORING
Parents/guardians can enroll their child by completing the Parent/Guardian Registration Form.
Contact us if you have any questions about your application or enrolling a child – our Mentoring Coordinators are available to help you.
BIG THANK YOU TO OUR PROGRAM PARTNERS & FUNDERS
We gratefully acknowledge the financial support of the Province of British Columbia for our Community Mentoring Program.