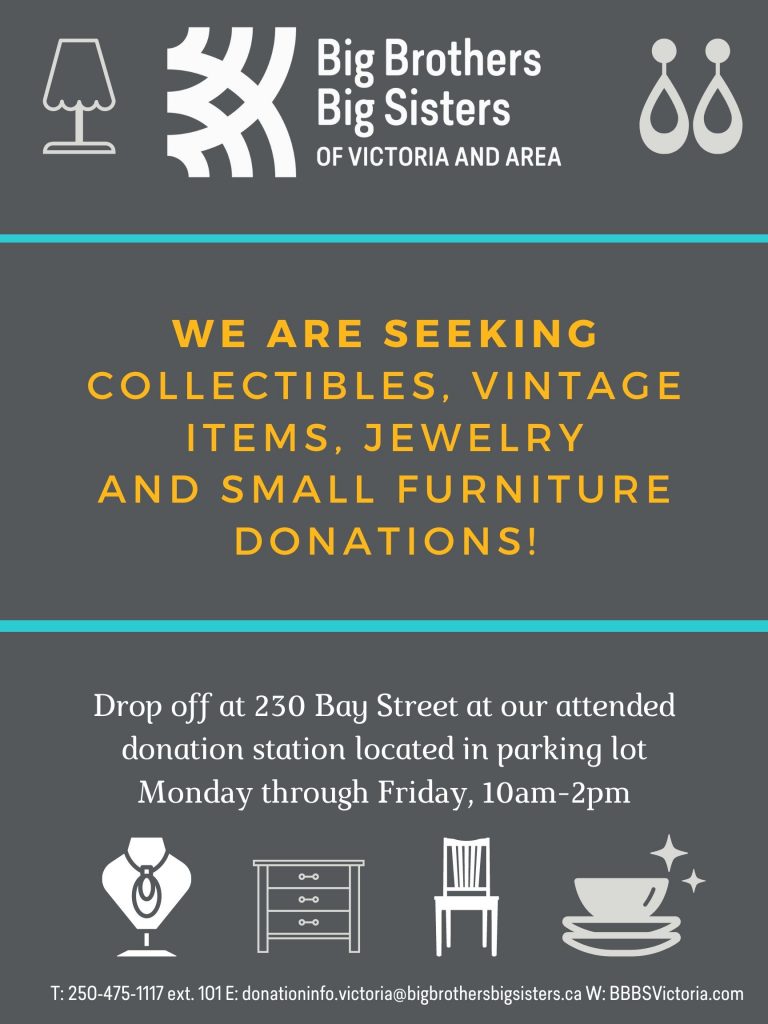 Pick-up services coming soon!
If you're waiting on pick-up services, keep sorting out your closets and cupboards and we will collect your items at a later date.
Big Brothers Big Sisters of Victoria and Area has been providing curbside pick-up for over 20 years in Greater Victoria.
In that time we have diverted millions of pounds of textile waste from local landfills while generating revenue for our programs.
Thanks to our clothing collections from community members, the net proceeds from our Clothing Collections Service contributes to the funding
we need to support vulnerable children that require healthy and safe mentoring relationships.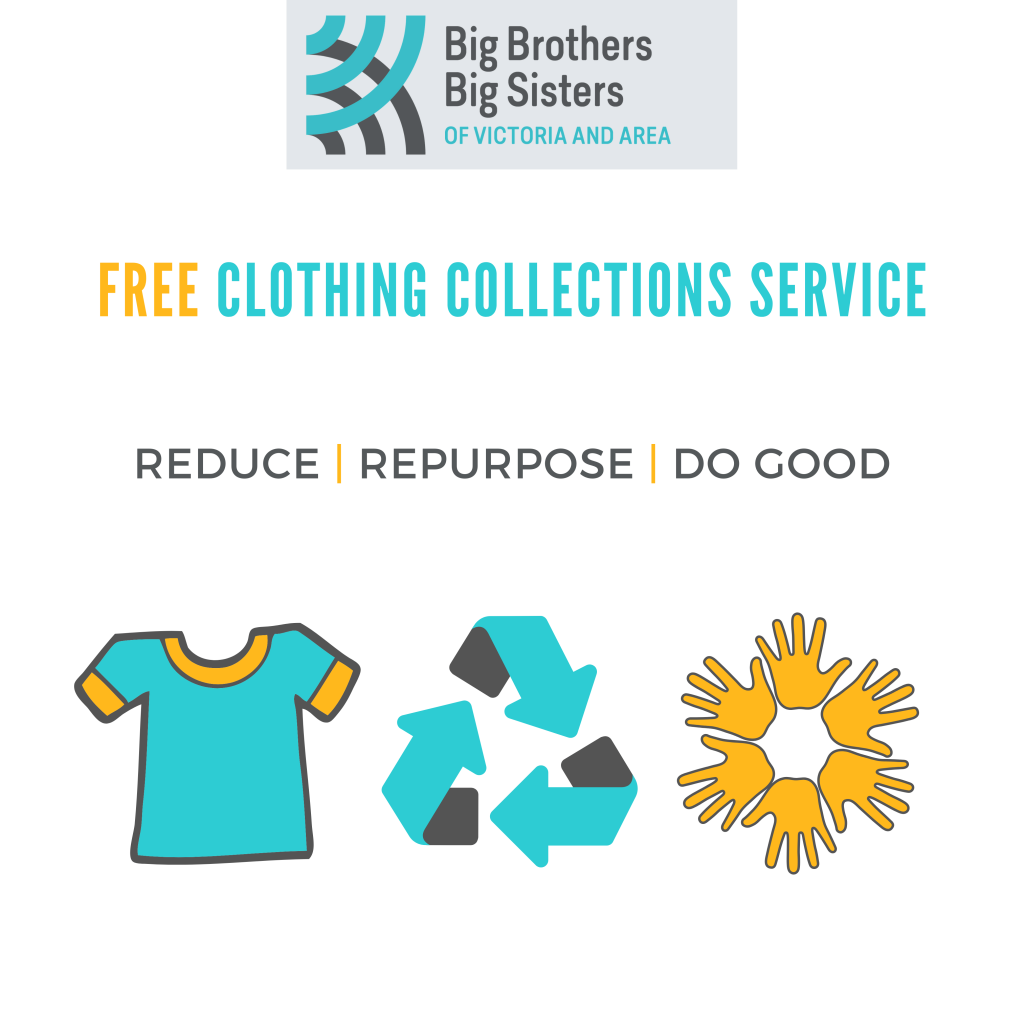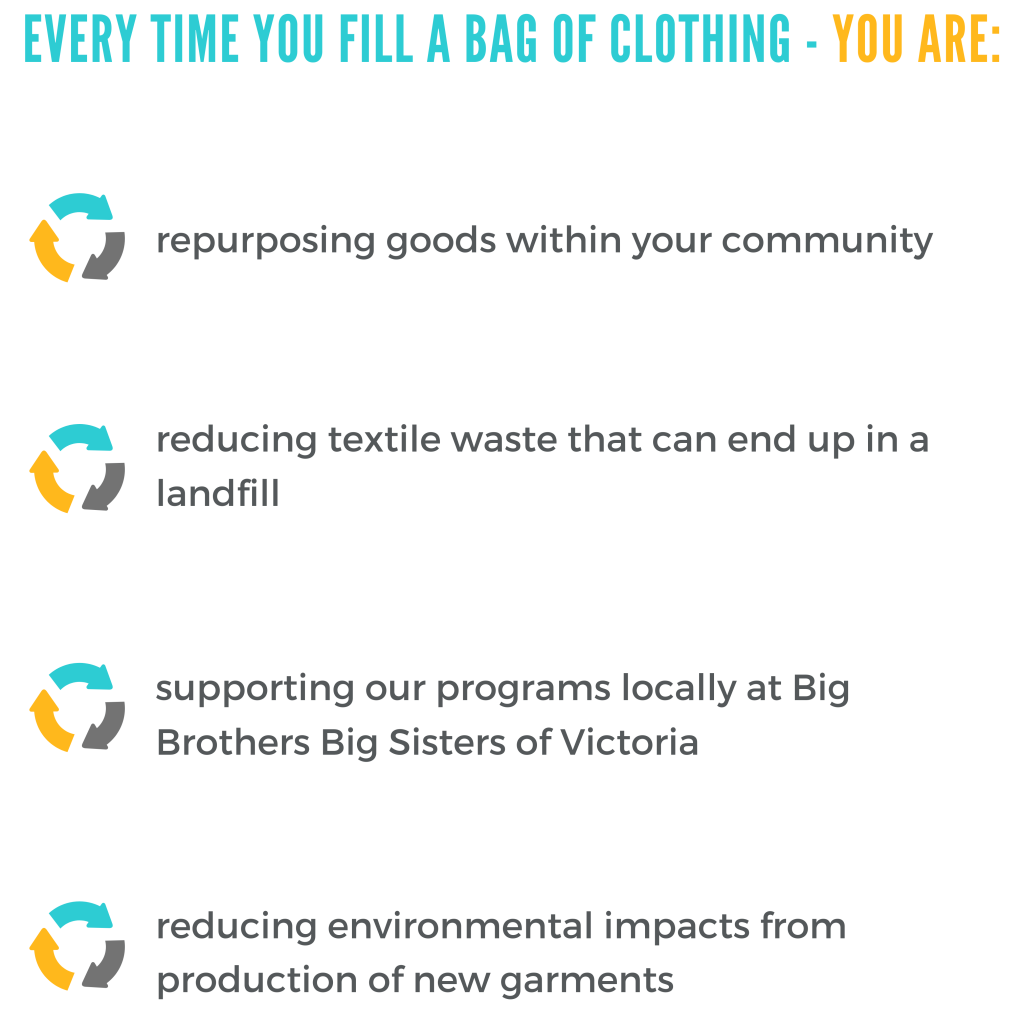 Note: Tillicum Attended Station is CURRENTLY CLOSED!!
Value Village and our Victoria Office (from 10am-2pm M-F) are NOW OPEN!!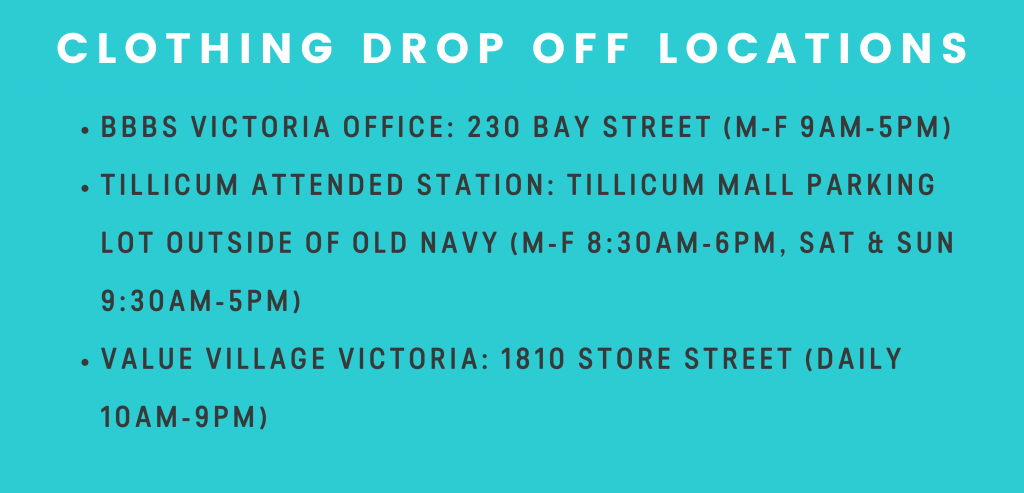 CHECK OUT OUR NEWEST VIDEO WITH OUR ATTENDED DROP OFF LOCATION
WHY DONATE YOUR CLOTHING?
TO ARRANGE A PICKUP (Currently Closed)
Please be sure to include your full address in your email.