All items listed have been generously donated by way of estates to Big Brothers Big Sisters of Victoria Capital Region.
All proceeds from donated estate sales support local children and youth through our mentoring programs.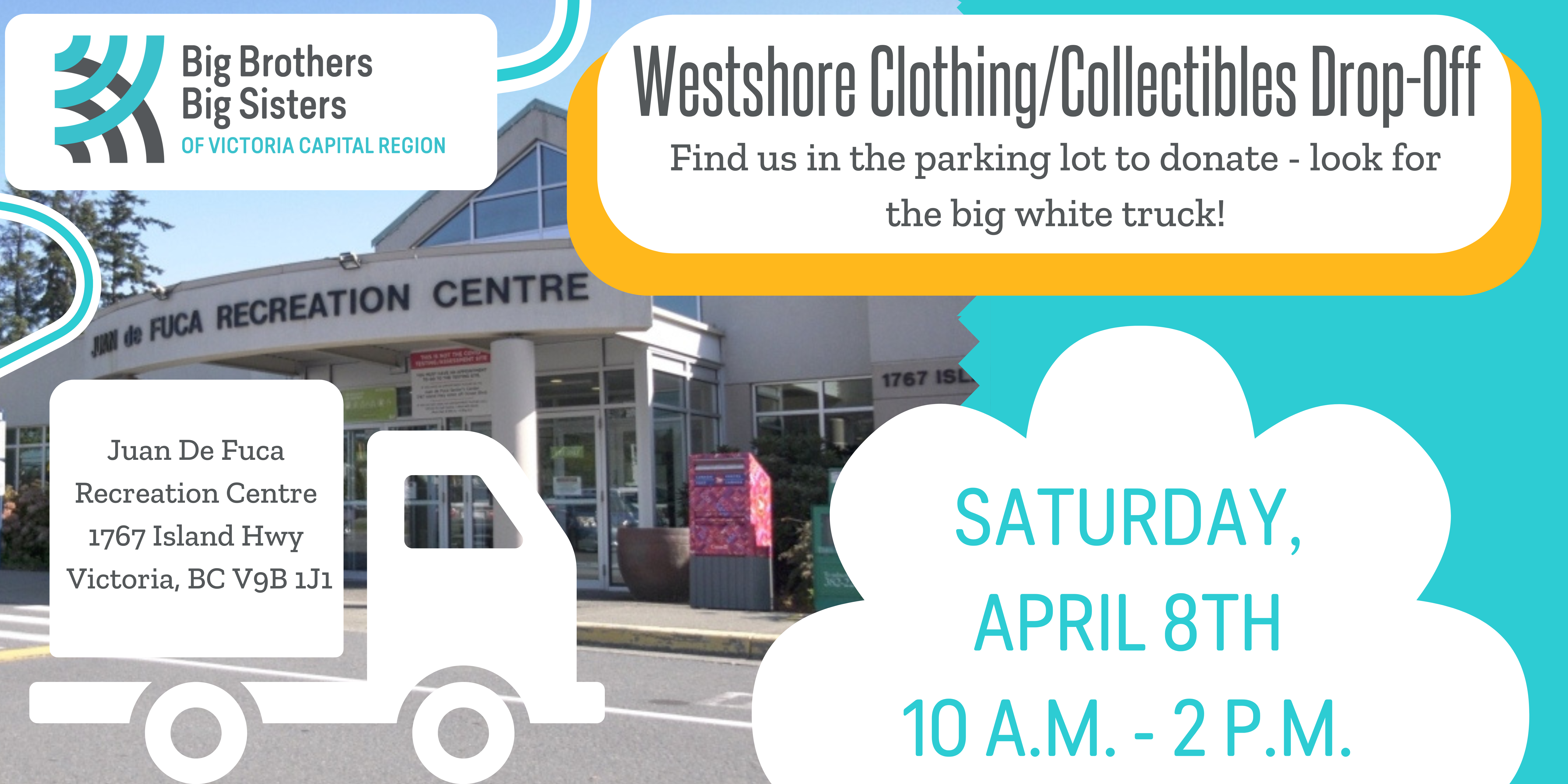 Date

Event

March 25 - March 31

Saturday - Friday

April 8

Saturday: 10 am - 2 pm

Collections Pop Up

Your Goods Do Good! Bring your gently used donations to West Shore Parks and Recreation at 1767 Island Highway on Saturday, April 8th, 10 am - 2 pm and help us fill our Big Truck! We will be accepting clothing, collectables, and small furniture one person can carry. Please see below for a full list of acceptable items.

April 7

Friday

Closed for Good Friday

Our office and donation station will be closed for Good Friday on Friday, April 7th. Please come back on Saturday for regular hours.⁠

April 10

Monday

Closed for Easter Monday

Our office and donation station will be closed for Easter Monday on Monday, April 10th. Please come back on Tuesday for regular hours.⁠
Clothing/Collectibles/Small Furniture Drop-Off
Upcycle Collections
We accept donations Monday to Saturday, 9 am – 5 pm, at our office at 230 Bay St. Please note that the attended donation station has moved, now located up the stairs from the covered parking lot in our front lobby. We ask that clothing be stored in a sealed plastic bag or a box that can close, and that all donated items are in good condition. Please see below for a list of acceptable items and a photo of our station. Please note our attendant reserves the right to refuse any items. We are not accepting single use mugs, cups, or kitchen utensils. To learn more please read our info and FAQ page.
Who We Are
For more than 20 years Big Brothers Big Sisters Victoria has been operating a social enterprise in support of our mission, "to enable life-changing relationships to ignite the power and potential of young people". Our social enterprise raises funds for our programs while diverting re-usable goods from landfills, maximizing benefits to our community through environmental stewardship. With your support, we work to upcycle used items through sales, with every dollar raised supporting our agency and vulnerable children in our community. Your goods do good.
Contact Us
Contact us about donating items, collection services, and events.