BBBSV OFFICE & DONATION STATION
230 Bay St, Victoria, BC, V9A 3K5
Open Monday to Saturday, 9 a.m. – 5 p.m.
Our office is currently open to the public for general inquiries, donations of clothing, furniture and goods and pickup of auction or online sale items. Look for the glass door with our logo next to Castle Building Supply, across the street from Westside Village Shopping Centre.
Masks are recommended but optional when visiting our office – we respect your choice and want to keep everyone safe. Please do not visit our office if you are feeling under the weather!
GENERAL INQUIRIES & FRONT DESK RECEPTION
CLOTHING & FURNITURE COLLECTIONS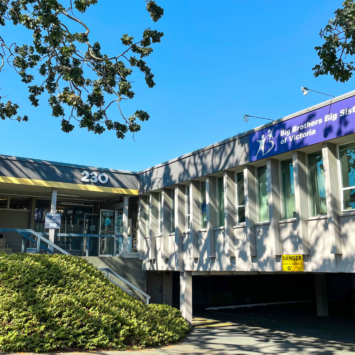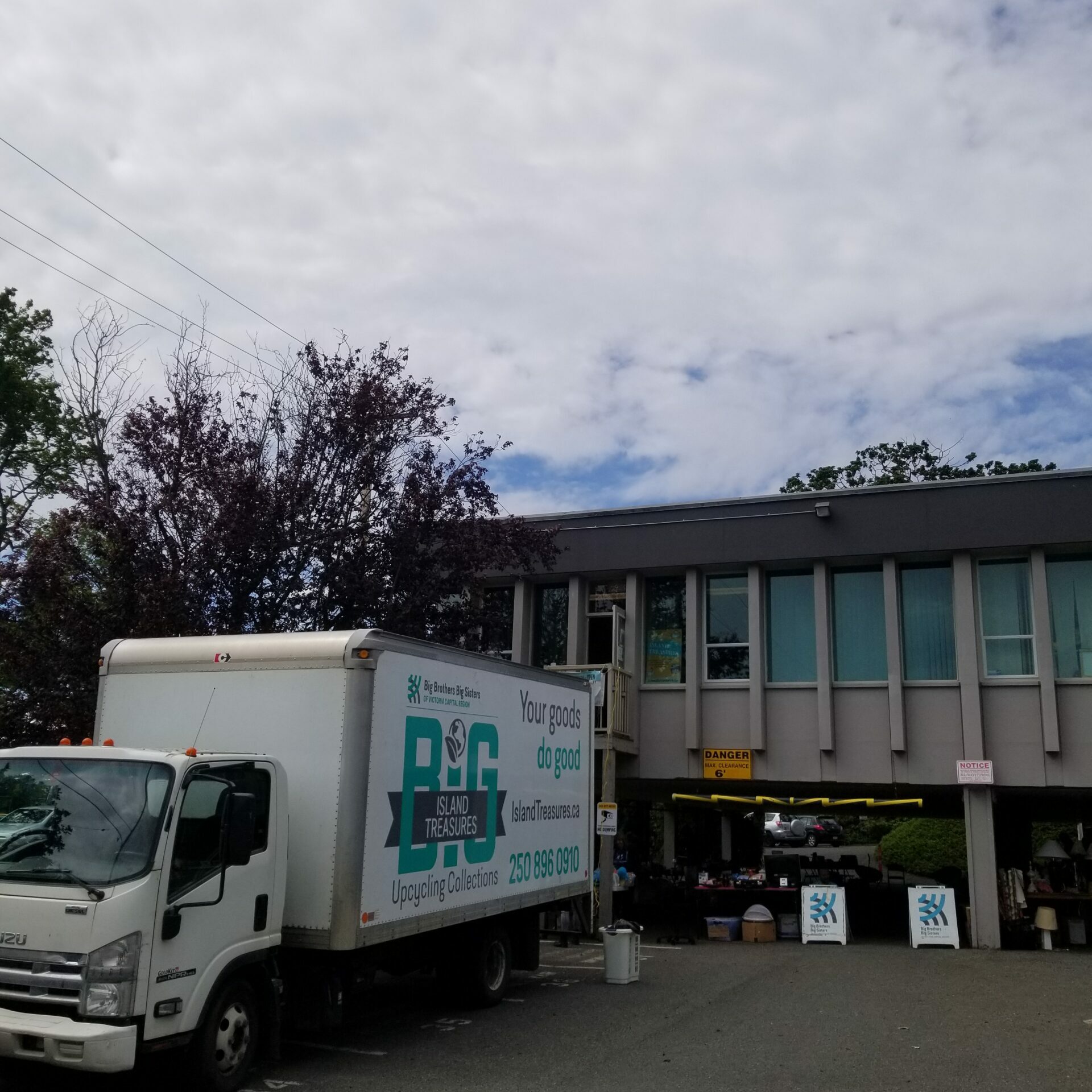 Big Brothers Big Sisters of Victoria Capital Region recognizes and respects the lands of the Lək̓ʷəŋən (Esquimalt and Songhees), Pacheedaht, Scia'new, T'Sou-ke, W̱SÁNEĆ (Malahat, Pauquachin, Tsartlip, Tsawout, Tseycum), K'ómoks, Hul'qumi'num and SENĆOŦEN peoples, where we live, work and play.
Big Brothers Big Sisters of Victoria Capital Region is committed to sustaining an environment where representation matters, diversity is celebrated and people of every race, religion, culture, gender and sexual orientation are welcomed. We acknowledge and honour the diversity of people, cultures, traditions and experiences, and we recognize and uphold the right of all individuals to respect, dignity, fairness, caring, equality, self-esteem and inclusion.