About the In-School Mentoring Program
Our In-School Mentoring program connects elementary school students with teen or adult volunteer mentors to spend time with them at school once per week. Activity ideas and supplies are provided and matches can use school spaces like gyms and playgrounds.
Children and youth are mentored one-on-one by volunteers who can help them to navigate challenges, lend them a supportive ear and empower them to realize their full potential.
By Referral Only: Please Contact your Child's School for More Information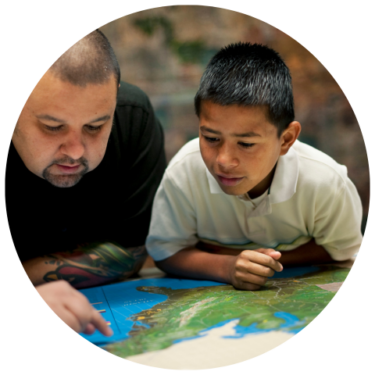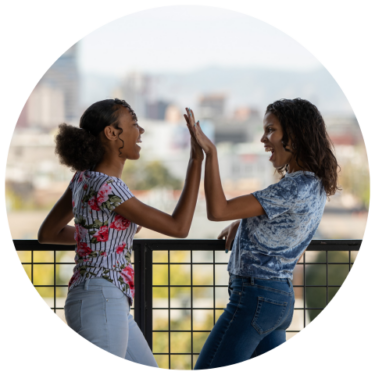 Volunteer Opportunity for Teens
Adults and teens ages 14 and up can volunteer with our In-School Mentoring program. Volunteers spend time with elementary school students at the child's school once per week.
Teen mentors gain valuable experience for graduation, post-secondary applications and job opportunities in the future. What's more, our teen volunteers develop essential interpersonal skills in empathy, peer support and leadership – all while having fun, sharing activities and spending time with a younger person!
Our In-School Mentor Volunteers
When children and youth are experiencing adversities and challenges in their young lives, supportive mentoring relationships can help them to develop resilience. The immediate and long-term effects of difficulties at school, at home and with themselves can be reduced with the support, guidance and presence of an adult mentor.
Mentoring matches are expertly coordinated by our team to align the child and mentor's interests, desired activities and lived experiences. Activity ideas, opportunities and discounts are provided by our mentoring coordinators to support in-school matches.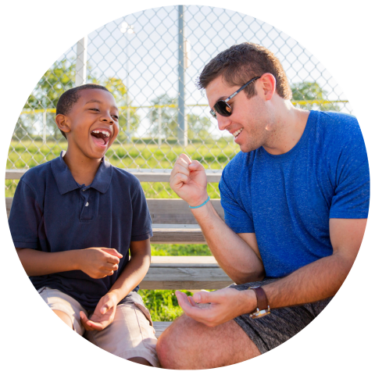 Contact our In-School Mentoring Team
Thank you to our In-School Mentoring Program Partners, Supporters & Funders
We gratefully acknowledge the financial support of the Province of British Columbia for our Community Mentoring Program.