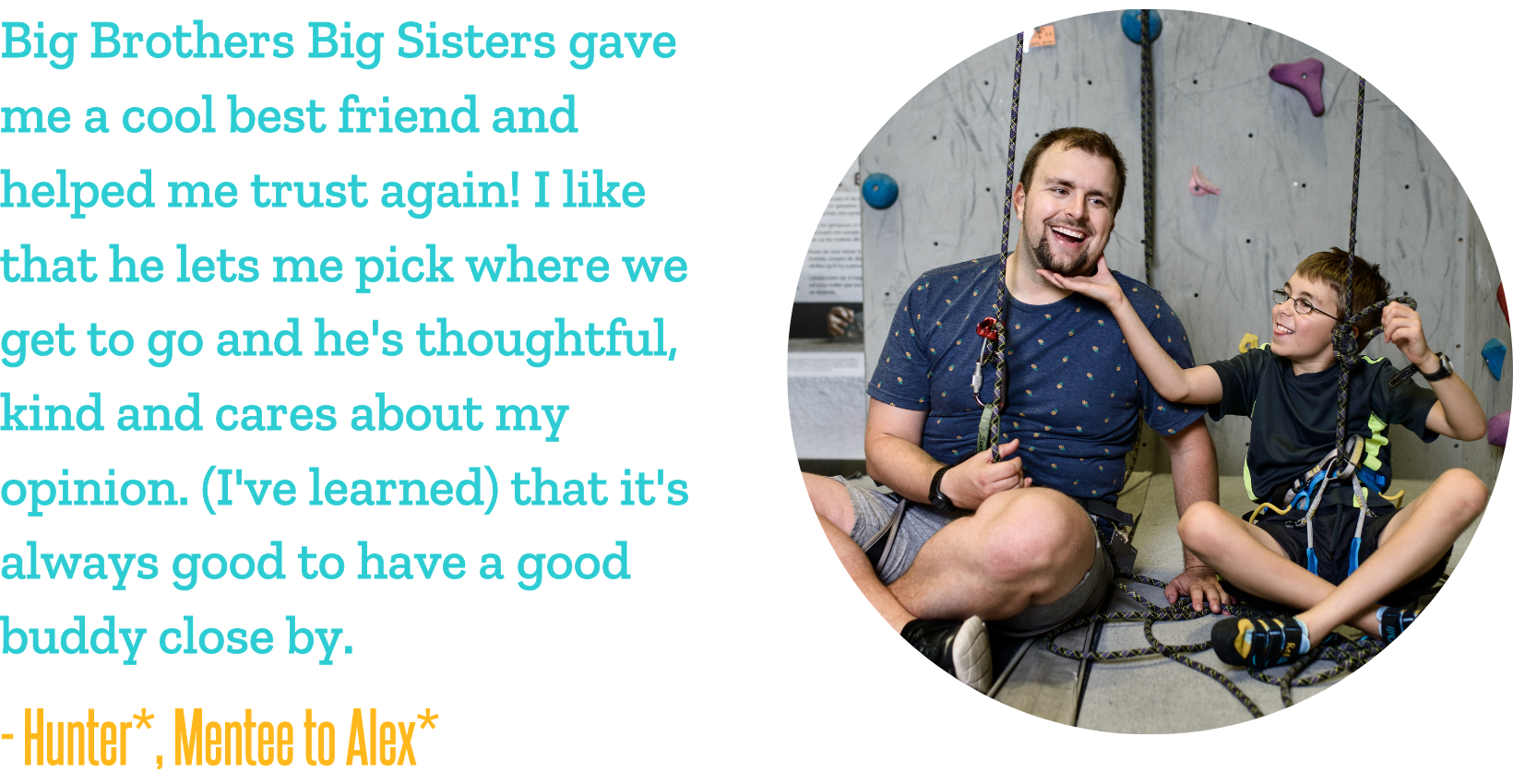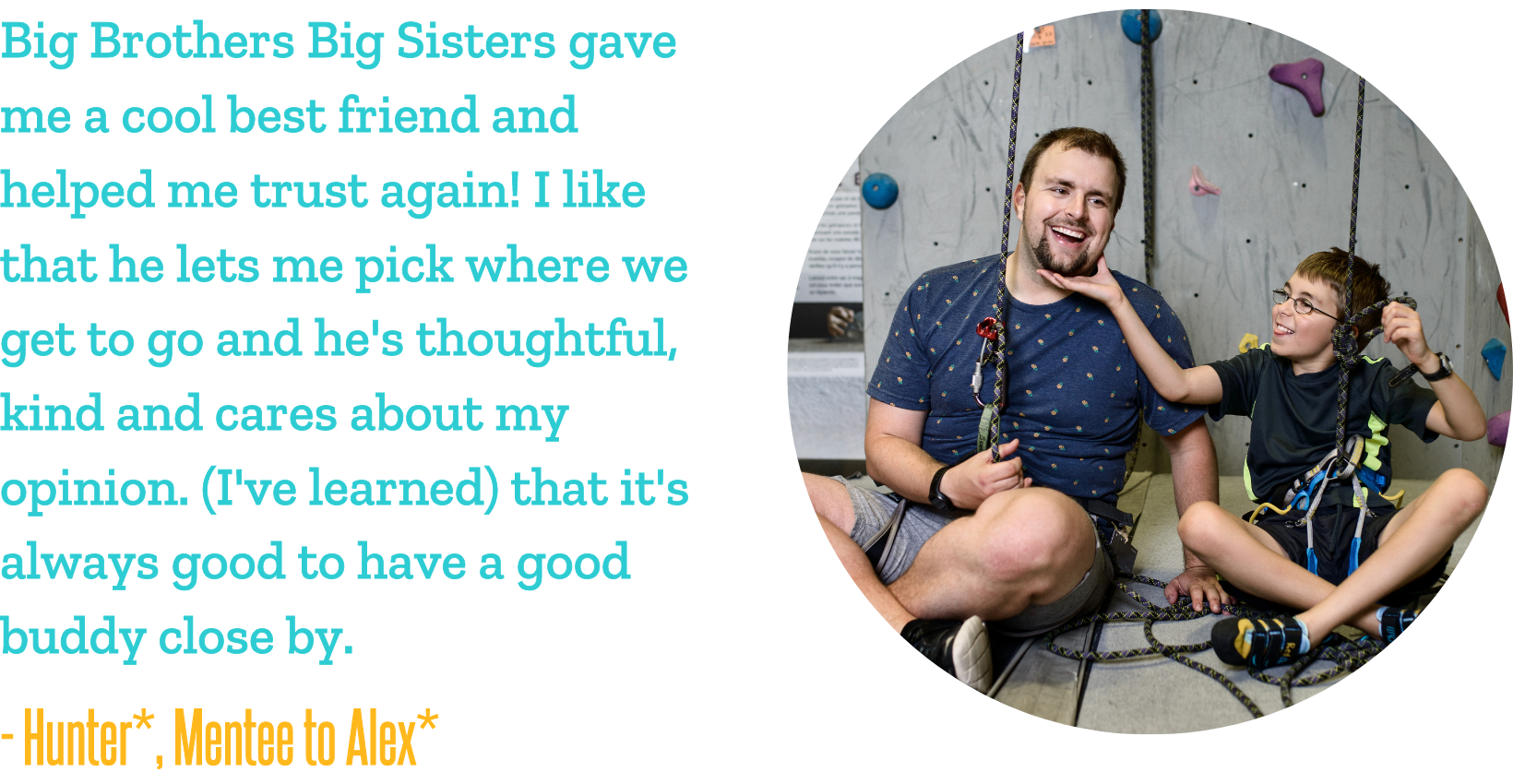 Young people are more likely to grow up successfully when they experience developmental relationships with important people in their lives. Developmental relationships are close connections through which young people discover who they are, cultivate abilities to shape their own lives, and learn how to engage with and contribute to the world around them.
Our expertly screened and trained volunteers build developmental mentoring relationships with youth – supporting them through challenges, acting as their champions and exposing them to new experiences. Community-based mentoring offers additional support and developmental assets to mitigate future challenges in school, at home and in the community. Children and youth who experience more of the developmental assets engage in fewer risk- taking behaviors and are more likely to thrive.


Among economically disadvantaged groups, $1 invested in mentoring by Big Brothers Big Sisters returns $23 to society. The Boston Consulting Group undertook a multi-stage study that compares the outcomes of children who participated in community 1-on-1 programs with those that did not.
How We Do It
We have a comprehensive infrastructure for supporting mentorship partnerships: detailed legal screening of mentors to ensure child safety; a broad network of professional staff supporting mentors and volunteers; systems for selecting, approving and supporting volunteers; referring families to agencies that provide other services if required for the mentee and their family.
OUR PROGRAMS IN THE VICTORIA AREA