There are many ways you can support Big Brothers Big Sisters of Victoria and Area while going about your everyday tasks. Thanks to the following Corporate Partners for making this possible.


Grocery shop and support Big Brothers Big Sisters of Victoria!
Support Big Brothers Big Sisters of Victoria by using a Thrifty Foods Smile Card to purchase your groceries. This is a great way to support our organization at no cost to you! Arrange to pick up a Smile Card from BBBS Victoria today at 250.475.1117 or main.victoria@bigbrothersbigsisters.ca  Note: Only cards distributed from our office will raise money for us.
How to use your Smile Card:
1. Load your card at any Thrifty Foods
2. Shop for your groceries
3. Continue to reload the card before grocery shopping
Thrifty Foods automatically donates 5% of the amount loaded on to your Big Brothers Big Sisters issued Smile Card! All funds support our mentoring programs and help us match vulnerable children with a caring mentor in the community.
Instead of waiting in line, you order your prescription medications anytime from the convenience of your own home and have them delivered to your door free of charge.
Prices are about 30% below national average due to our very low overhead.
For every medication you dispense with us, we donate $1 to Big Brothers Big Sisters Victoria.
Remember to write code "BBBSV" in the affiliate drop box so we add to this ongoing, uncapped fundraiser.
Since we deliver anywhere in Canada, anyone who mentions "BBBSV" will not only benefit from our low prices but will make us contribute to your favourite organization, so go ahead and mention us to friends and family. CRD patients can expect free expedited shipping (2 to 3 business days) after payment of electronic invoice.
*BCPharmacare and other insurers allow patients to reorder when they have 14 days left on their regular meds and we invite patients to take advantage of this lead time and encourage them to reorder their meds as soon as possible.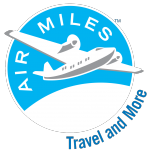 Whenever you purchase gas at Co-op in the Peninsula Co-op region, input our co-op number and help raise funds for our mentoring programs!
Our Co-op number is: 414814
You can now use your Air Miles Cash Miles to donate to Big Brothers Big Sisters of Victoria and Area. Tax receipts are given for these donations. Click here for more information! To donate to our agency:
Go to 'Browse Charities' in the Air Miles website
Under 'Enter The Charity Name or Keywords' type 'Big Brothers Big Sisters of Victoria Capital Region